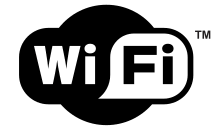 Mobile Hotspot not working in Windows ? Here's how to fix it in very simple way and evergreen way
Hello Everybody , Here we going to introduce the technical issue of advance wifi technology feature i.e Mobile HotSpot . when you connect your mobile hotspot connection to your Computer system /Laptop and your data plan which you have subscribed on your mobile is running well but your internet is not working "No Internet Access" is showing .
But connecting to the internet these days has several options compared to the old ways of either using an Ethernet cable or modem.With advances in technology, however, today you can either get connected via a mobile hotspot, a wireless router, or even use your own smartphone for as the hotspot.
Whenever you try to connect to a mobile hotspot, the challenge can occur due to:-
Problem issue :-
1) first , you have on your Smartphone Wifi Hotspot Connnection and mobile data plan is also ON.
2) then your laptop wifi device catch the wifi signal and it shows at the right down side corner which is the area of network sharing connection center. your smartphone wifi name shown on your laptop network sharing connnection center.
3) you just click on your named hotspot connection and connect it after giving the password key.
4) you will see that your wifi hotspot is connected to laptop wifi device client.
Both connection has been done. but sometime you see the message " No Internet Access ". you check your or check your data plan which is Ok. Then what is the Problem ? You confused..
You checked in network property also , all things are OK. Then why internet is not working/running. It makes us irritation and takes a big Time Slot. And sometime become big crash in our mind that our internet is not working in our laptop. And all works goes pending because of the internet issue. Just show the yellow mark on network connection place.
So ,I will explain very easy Solution to remove this wifi hotspot issue .
Follow the Steps.
Step1:- Check your hotspot connection and mobile data plan is Ok or not if it is not OK then make them clear OK . if it OK then follow second Step.
Step2 :- go to the start button and just write the run in Search bar of clicking on start button or window button.
A small window will open , this window is used to open the all type of programs in window operating system.
Just write the "services.msc" in the textbox of run window. And press Enter on OK.
A Services window will be shown, here you can see all services of operating system which runs into the back end.
These will be starting from series of alphabetically order from the letter of A,B C D….Z
Then you have to do nothing, you have to type the D then you will see the service which name is starting from D letter.
You will find the DNS Client service here . just click right click on DNS Client. You will see some option like:- Start , Stop ,pause , Restart , all task , property , refresh, help.
<kbd><samp><span style="font-size:12pt">You have to click on <strong>Restart</strong> the<strong> DNS client services</strong>. It will take few second to restart dns service.</span></samp></kbd>
Actually , it regenerate the DNS name in to your laptop.
After that close all window , and reboot your Laptop. Again make connection from wifi hotspot connection, you will find yellow symbol has been gone and your connection has been done successfully and show the message Internet Access.
You can check your data network with browser suffering any website.
Hope you got this easy trick to remove your smartphone wifi hotspot internet connection to your laptop or computer.
Thanks
Previous Post
Next Post