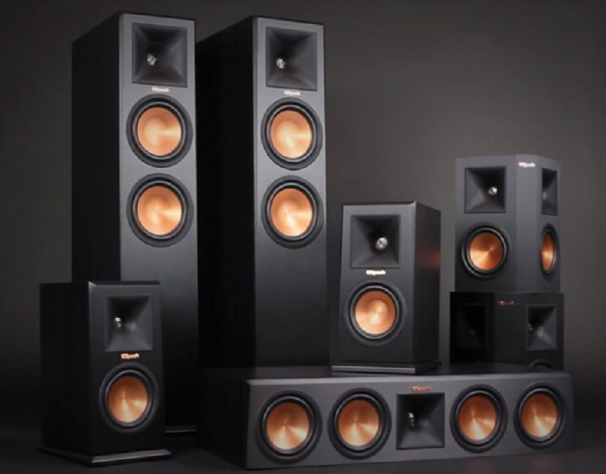 How do I setup my home theater speakers
If you want to know how to setup home theater surround sound and create a great home entertainment system, that is great. A home theater sound system is basic to watching and enjoying a movie. Every single bit as important as the picture and some can argue more important. However, all often the sound system gets forgotten about. Thus, let's look at a basic home theater setup. A simple and easy way of improving the sound in your room.
A home theater installation must be left to the experts. Not understanding instructions accurately and completely can lead to blown speakers. For the experience do-it- yourselfer, the home entertainment setup process could be very easy.
Follow these steps for setting up your home theater:
Step 1: Get the right equipment
You will need an HDTV at the minimum, a good receiver and as many home theater speakers as you would like, so long as the receiver has plenty of channels to support them. For a good start, it would be at least five speakers to create a great environment and a subwoofer to bring out the buzz.
When buying a receiver, you have to ensure that amperage is appropriate for the speakers you are going to pair with it. Remember, too low and too high could blow to the speaker and making for a sad day. Ensure that it is a good quality brand like Klipsch. Skimping on the receiver can cost a lot in the long term. Buyers need to ensure that the receiver is from a popular company and will be able to live up to its demands. This is because it is the control center that will be running the whole home system. You can find many reliable store in your area simply by searching "home theater store near me" on Google.
Remember, a home theater system is all about the proper spacing. Ensure that the speakers are at the equal distances from the watching area on all sides-two in the front, two in the rear and one center speaker placed between the two front speakers This is because it makes sure that you get an accurate sound that matches the video. You can place subwoofer anywhere but it is best to place it left close to the center speaker. For creating a great experience, the spacing is very important. As the movie shifts from one side of the screen to the other side, the audio will smoothly follow. You will be tempted to follow with your eyes as if it is happening in front of you.
Top rated system may need thicker gauges of wiring so as to properly conduct enough electricity. Must refer to the owners manual or you can ask to an audio experts if you are not sure.
Make sure the receiver you purchase have at least 5 red and black ports to connect the speaker wire. Additionally, the speakers must each have a similar setup on them. Brand-new wires may need to the cut to expose the copper wire inside. One can do this by using wire cutters. But ensure the wires make sufficient contact and are joint tightly. Now you are all set and ready to test your home theater system.
A home theater speaker system includes all the surround sound speakers that you need for a complete surround sound set up. Our experts have spent hundreds of hours to find the best home theater solutions, with variety of options to choose from, according to your exact requirement.
Previous Post
Next Post