---
B2B sales are escalating. Although the pandemic had a little effect on the sales, these are again skyrocketing if we consider the new numbers.  
Also, B2B ecommerce has revolutionized the retail industry. Undoubtedly, to give your customers the best online shopping experience, you can have a large amount of opportunity through the B2B eCommerce business.
B2B eCommerce business platforms will be a blessing for all the business owners to enhance their reputation and visibility in this digital world.
As B2B eCommerce is gaining popularity day by day, it has become more lucrative for businesses. However, along with the profits, it also has some drawbacks if you don't choose the right B2B Ecommerce Platform. 
As various B2B platforms are arising in the eCommerce market, you must select the best forum at the right time. Read on to determine how to choose the best B2B ecommerce platform for your business. 
Types of B2B eCommerce Platforms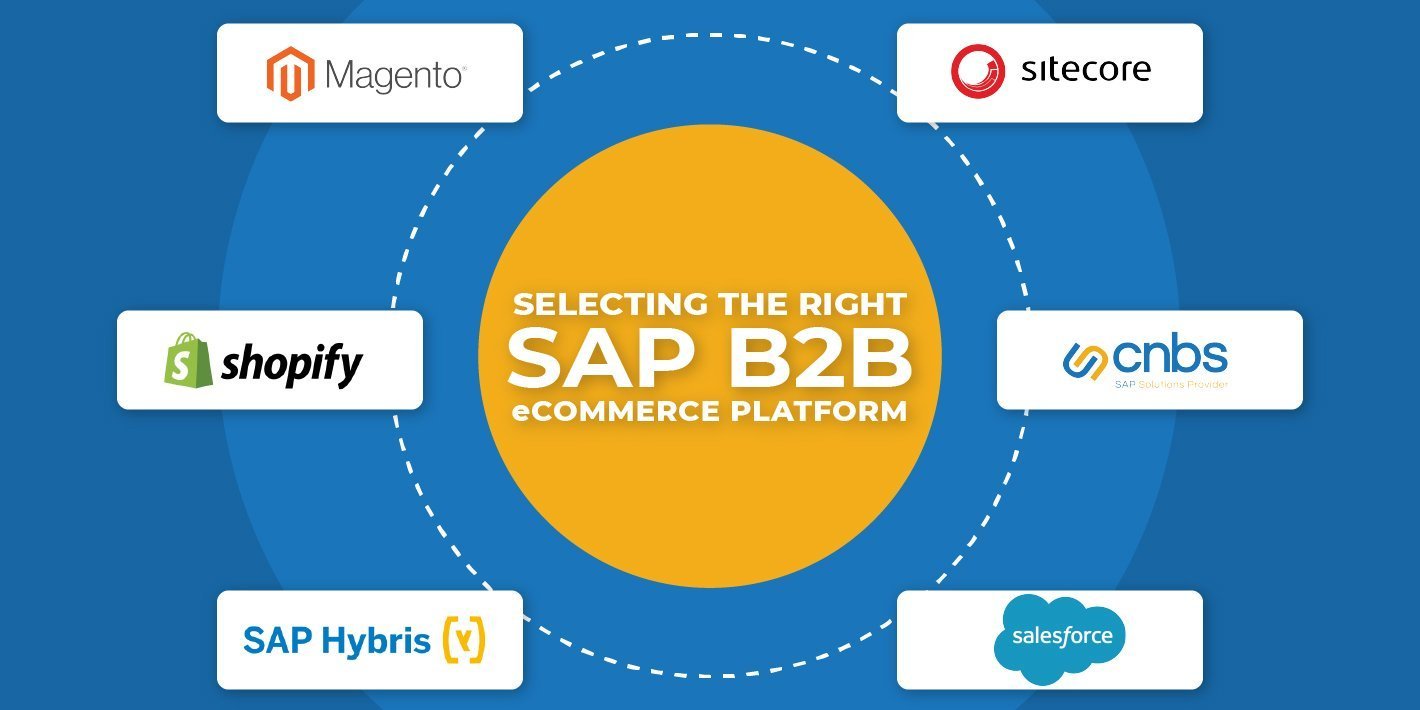 1.    Hosted, On-Premise V/S Cloud-Based: 
On-premise hosting is a solution accessed by the seller with the help of the internet. In this, the business owner will be responsible and have the authority to run the software on the servers accordingly.
Whereas, in cloud-based software, the seller will not be responsible for any activity on its own as it would have been on-premise software. The service provider will provide access to all the data and programs. Sellers will only be able to access their website on any search engine with useful internet.
It is ultimately your call for selecting the type of business platform according to the management services you are seeking for your online business site.
2.    Open Source:
With the help of an open-source platform, one will transform the code of their B2B eCommerce platform. You can easily modify and improve the platform's design and services according to the fluctuating trends.
It would be better if the business owner has its in-house developers for their application. An in-house developer will help you get a streamlined business process with the complete authority of customization.
3.    Out-Of-The-Box:
The out-of-the-box platform refers to those sites that have the option of creating a template to get your website started over the B2B eCommerce section. The IT team will be helpful for a beginner who wants to commence their website soon.
The out-of-the-box option will not let you start your website from scratch. However, it can help you in getting more visibility over B2B eCommerce platforms quickly.
Factors To Consider While Choosing The Ideal B2B Ecommerce Platform 
•    Responsiveness Of The Website 
Nowadays, people want everything on the tip of their fingers. No one has the time to start their laptops and desktops to buy an item from an online shopping website. 
Mobile phones have equipped people with the ease of scrolling through products in a hassle-free way. It means if you want to sell online, you must select a website with a responsive design. 
If your B2B platform lacks this feature, it would not be long before your customers switch to a mobile-friendly website. No matter what you want to sell, having a responsive site is a must. 
If you want to Sell Food And Beverages, Tradeling can be a great option for you to sell your products as it is mobile-friendly. 
•    Multilingual Website  
Selling on a multilingual website can significantly boost your sales. As it will reach a wide mass of audiences globally, your business can get the right exposure. Along with increasing the ROI of your business, globalizing your business can give you a new market to explore.
The ideal B2B marketplace focuses on the global reach to take its sellers' business to different countries. 
So, look for a B2B marketing platform featuring an option of multiple languages, so users can browse in the language they are comfortable with. 
•    Pricing Plans  
With everything going under digitalization, payment methods have also taken a huge toll. Now, the websites offer various payment methods that make it easy for customers to checkout and pay for their purchases. 
So, make sure to select a B2B eCommerce platform that offers multiple payment channels. 
It would also really help if the platform offers 'pricing based on IP addresses' or 'personalized pricing.' It will take your business to new heights. If you are looking for such a platform, Tradeling would be the right pick as it offers global business solutions. 
•    Personalization & Customization 
Every business is unique, and you will need to customize the B2B according to your needs and business. The right platform will allow you to tweak some of the structure according to requirements. 
Also, personalization is the best way to entice customers. Choose a platform that offers industry segmentation and customer categorization so you can send personalized offers to your buyers. 
•    Promotions & Offers 
Your online platform should attract consumers. Choose a platform that can help you in increasing the traffic on your website. 
The business you choose should use the new strategies to entice customers like offering discounts, free shipping, and promotional coupons that will surely increase your customer base.
Why Should You Choose TradelingAs Your B2B Business Platform? 
 It helps you get discovered easily. 
 It offers you great ways to expand your business. 
 It offers multiple payment gateways. 
 It has excellent customer support. 
 It allows easy selling and buying of the products. 
  It also has various digital functionalities, such as negotiation options, finance options, seller webinars, dropshipping, and much more. 
Conclusion
Along with the above factors, you can see if the platform allows easy and quick ordering as it will enhance the user experience. There are some advanced features you can look for, such as an advanced payment method, buy now pay later option, exclusive deals, and an option of negotiating the price. Also, keep the user-friendliness in mind, as it will enable your customers to navigate through the site easily. 
We hope the above article has made your decision easy, and you will choose Tradeling as your ecommerce platform.