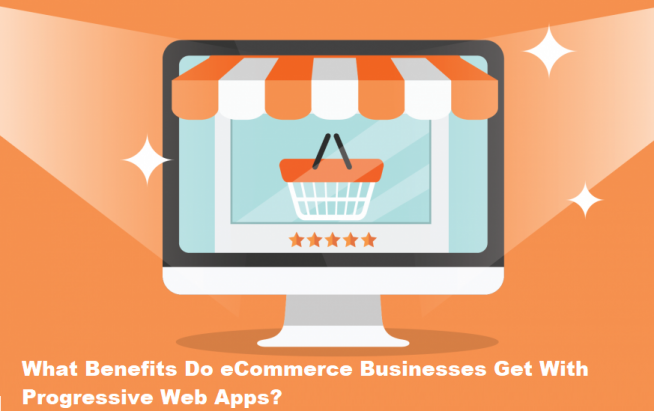 BigCommerce vs WooCommerce: Which Of These eCommerce Platforms Will Satisfy Your Needs?
There are two of these platforms i.e. BigCommerce and WooCommerce are very popular and perfect for developing feature-packed sites easily. For this you need to choose a good E-commerce development company that will create a remarkable store for your business. 
 Both of these platforms have excellent features and functionality that one needs to create a flawless website. These ecommerce platforms come with tools that allow building any type of E-commerce site. Before we delving deeper into the BigCommerce vs WooCommerce discussion, let's first talk about some important things that you should look in an e-commerce platform.
 # 1. Ease of use-
Any platform that you want to pick should be simple and easy to use, so that you can easily handle issues whenever needed.
  # 2. Cost-  
In case you have a certain budget to build your store, then it is quite important to check the initial pricing to start a website. Also, you need to check out for any recurring expenses (monthly/ yearly). 
 # 3. Scalability-
You must opt for a ecommerce platform that meets the scalability when your business grows. 
 # 4. Payment methods- You also need to ensure that the platform that you want to pick supports multiple payment gateways. 
 These are some of the basic requirements you shouldn't compromise when planning to set up your e-commerce business. Now, let's compare these platforms in detail:
 BigCommerce vs WooCommerce: An Overview
Both BigCommerce and WooCommerce are two of the most preferred options for developers when it comes to creating E-commerce websites. BigCommerce provides a wide range of services that include design, hosting, SEO payments, and more. It is a popular Software-as-a-service (SaaS) solution. It means that you have to get a subscription to create an online store of your own.
 WooCommerce is an easy ecommerce platform as it is an advanced WordPress plugin. It offers a single point-and-click installation process. Being a feature-rich plugin, it offers great potential to convert your WordPress site into a full-fledged ecommerce website. To begin with WooCommerce, you need to purchase and configure your web hosting, then you can proceed with the installation process. 
 Ease of use: BigCommerce vs WooCommerce
When you choose an easy to use ecommerce platform, then you can obtain several benefits like quick issue resolving. So you don't have to spend more time on website maintenance. Therefore, convenience of use is a crucial parameter that you should always consider. BigCommerce offers a simple process to set up, start, and maintain a website. However, you don't need software installation or setting up of any host when using this platform as it is a hosted platform. You simply sign up to get started with BigCommerce. 
 On the other hand, WooCommerce is not a hosted platform so you need to get hosting for your site. You will need a hosting account and domain name to start your WooCommerce ecommerce store. In case you select a hosting provider, then you have to perform the installation manually. 
Result: BigCommerce.wins
Scalablity: BigCommerce vs WooCommerce
BigCommerce doesn't bother you for technical aspects like performing backups, security, storage, updates, etc. When your business expands, the requirements will also increase. Consequently, you will need to purchase a higher plan with BigCommerce to scale up your site. 
 But WooCommerce is self-hosted so website owners need to take the complete charge of their website maintenance. So, they need to work for things like backup, updates, security, and resources.
Result: BigCommerce wins
 Pricing: BigCommerce vs WooCommerce
BigCommerce offers a wide range of pricing plans that are suitable for varied business requirements. You can simply buy a plan and utilize your all benefits on a subscription basis. You will need to approach a domain registrar to get a custom domain. You will get unlimited products, file storage, bandwidth, etc with the plans. 
 WooCommerce is an open-source ecommerce platform that you can use for free. But, you need to pay for services such as SSL certificate, domain name, hosting, and many more. Moreover, a lot of organizations are present that provide services like domain, hosting, etc at a reasonable cost. 
 Result: WooCommerce wins 
 Integration of Add-ons: BigCommerce vs WooCommerce
 The add-ons are utilized to improve the functionality of a website. E-commerce websites have to use add-ons such as Google analytics, email marketing tools, etc. 
 WooCommerce provides numerous paid and free plugins available easily on the WordPress marketplace. In those plugins, many also include features like SEO analytics, performance, etc. 
 Result: WooCommerce wins 
 Reliable Support: BigCommerce vs WooCommerce 
BigCommerce has reliable support options that work 24/7 including technical assistance via the phone call, mail, and chat. Moreover, it also has a user help center and forum with valuable guidelines. In case you opt for an enterprise plan with BigCommerce, you will be assigned a personal consultant and an account manager. You will be provided with timely support whenever you face any issue related to this platform. 
 If you need support for WooCommerce then it is available through the WooCommerce docs which is a help center that serves as a small help resource. 
 Result: BigCommerce wins 
 Payment Options: BigCommerce vs WooCommerce
 BigCommerce offers you multiple payment options to accept or make payments. Also, it has in-built native integration with top payment platforms like Square, PayPal, Stripe, CyberSource, Authorize.net, etc. 
 On the other hand, WooCommerce offers Stripe and PayPal payment options by default. And, it also supports many other payment gateways. 
 Result: Tie
Ending Notes
 E-commerce sector is expanding at a rocket speed and offering many opportunities for a business to grow. When it comes to choosing between BigCommerce and WooCommerce, many factors have to be considered to create an E-commerce site.
 The above points we mentioned in this blog can help you select the right platform. You can choose BigCommerce if you want a fast and easy to use platform. WooCommerce is a suitable choice if you need an affordable and customizable option. However, the perfect choice depends on many factors like scalability, cost, etc.  
Previous Post
Next Post