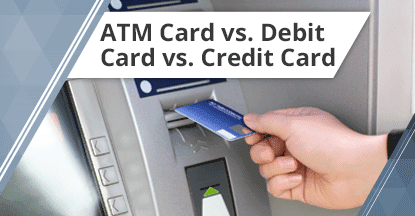 17 ways to Keep your Debit Card Protection | ATM,debit & credit card security tips
ATM,debit & credit card security tips
Over time, man has made scientific progress in every field, one of them is banking. If we talked a few years ago, we had to stand for hours in the line of banks for the transaction. But today's time has been changed today we are dealing with the help of ATMs, online banking, mobile banking etc. We don't need to go to the bank to withdraw, deposit and send money to any other person. We can do this easily through ATM and online banking nearby our home.
But still, some deceptive people try to grab hard-work money through hacking. They discover new ways to hack our bank account or ATM card. However, financial institutions and banks have implemented several strategies to safety and up gradation of security at their ATM debit & credit card and e-banking facilities. However, we must be alert and attentive while using ATM debit & credit cards and online banking. With the help of following methods we can keep our ATM debit & credit cards Protective and online banking, you can avoid being a victim of fraud.
Precautions to be used while using ATM debit & credit cards and e-banking services:
Always be aware of suspicious persons or activities around the ATM debit & credit cards. If you are seeing something strange, like an awkward device or device connected with a wire, then you can leave immediately that ATM.

Whenever you withdraw money at the ATM booth, don't allow any unknown person to enter the ATM.

Always park your car in the park near ATM in the light at night, lock your car well.

Keep hiding while entering your PIN code at the ATM; make sure that your PIN code is not visible to anyone.

Before leaving the ATM, take all the receipt of your transaction with you. Do not count money by standing at the ATM.

Don't accept assistance from any stranger inside ATM for ATM debit & credit card. Ask the bank employee for help.
Don't write the PIN number of ATM debit & credit card on ATM or any other place because anyone can read it and use it in wrong way. So just remember the PIN number.
Never give your ATM debit & credit card to any person, he can misuse it.
If your ATM debit & credit Card is lost, inform your bank about it and close it immediately.
Do not tell OTP(One Time Password) to any other person which came via SMS on mobile.
Account holders should be careful about the fake phone calls; some fraudsters tell themselves a bank employee or officer on the phone and trying to ask your account number, ATM debit & credit card number, number behind the ATM debit & credit card and OTP. If you obey that person, you can be victim of a fraud. So be aware and careful about fake phone calls.
None of the bank employee or officer never asks you for information like your ATM debit & credit card number, ATM PIN and OTP, so if such fake calls are received, contact your bank branch immediately.
Use the card swap machine yourself. Hide the password while using the machine. Make special care when using card on shopping malls, hotels and petrol pumps.

Some unidentified persons through following method to make victim by doing SMS and fake phone calls :
Lotteries of lakhs.

To set up mobile tower on your land.

Face recognition on your mobile.

Fake officer of the insurance company.

Earning through Chit-Fund Company.
With the help of above mentioned methods these people ask for some funds to be deposited in their bank accounts and later fraudsters rush out after money comes into the account. Hence, we become the victim of fraud.
Social networking website should be used properly and safely. When creating an account on any website, do not give any password related hint, which can be easily guessed by other people. There are some malware links on the social site, you must think before clicking on them.

Keep your Smartphone's operating system and software updated regularly. Do not forget to logout after logging in to the banking website. Internet banking should never be used in cyber cafes.

Fraud people, now a days maintain some fake banking websites, when Account holder logged in that websites, login ID and password are known to them. Account holders should know about the fake and original websites. So be aware of that websites.
If you keep the above mentioned precautions and methods in mind while using ATM debit & Credit cards and e-banking facilities, then you can avoid being a victim of a fake and your hard-earned money will be safe.
Thanks
Previous Post
Next Post