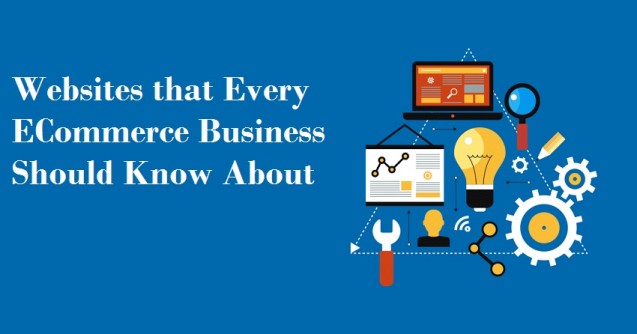 Websites that Every ECommerce Business Should Know About
Every eCommerce business owner aims to grow and expand their company and as more people are shopping online now than ever before, the growth potential for eCommerce businesses is unprecedented. However, with a rise in consumer demand comes a rise incompetition.In order for eCommerce stores to stay ahead of the competition, they need to utilize all helpful resources that are available. Learning more about the most useful websites (listed below) will help eCommerce stores gain the competitive edge they need in the busy online marketplace.
1. Google Analytics
If you are not already using Google Analytics, then now is the time to sign up. Google Analytics is a website, powered by Google, that provides you with the tools you need to better understand your customers; providing you with invaluable customer information such as customer demographics, preferences, and shopping habits.
Not only do websites such as Google Analytics help you to learn more about who your customers are,they highlight how theyare interacting with your business, too. The site will help you gain access to data that shows you how customers are finding your website and what their browsing habits are like. This includes information about the journeys customers are taking to make a purchase, which pages they spend the longest time on, and what makes potential customers leave your site. All this data can prove invaluable when you are strategizing your next marketing campaign, improving website design, or in product development.
2. Shiply
Any eCommerce store owner will tell you that the work does not finish as soon as a customer makes a purchase; next comes a very important step, the delivery phase. Delivery, specifically final-mile delivery, can be very difficult to manage. This is especially true for an eCommerce store that experiences rapid changes in customer demand. As the majority of eCommerce stores do not have the resources to keep a large team of delivery staff on-site waiting for a period of high demand, when these periods do come, problems can arise.
Shiply helps eCommerce stores take better control of their delivery solutions by providing businesses with access to freelance delivery staff. This helps business owners increase customer satisfaction and save costs. To learn more about how Shiply's load board works you can browse here.
3. Keyword Finders
If you are running your own digital marketing campaign in-house then you need to be using a keyword finder tool. There are a number of websites that eCommerce stores can use, all of which offer their own unique selling point.
Soovle is a very simple-to-use website that helps you find suggested keyword ideas from Google, Bing, Yahoo, Amazon, Wikipedia, and YouTube; whereas the Jaaxysite stands out from other keyword finding websites as it is dedicated to finding a range of keyword ideas that you would not find elsewhere.
It is worth taking a look at different keyword finding websites to discover which one works best for your working style and digital marketing needs. Whatever site you choose, make sure to consult its findings before and during your next digital marketing campaign to increase your SEO return.
Previous Post
Next Post